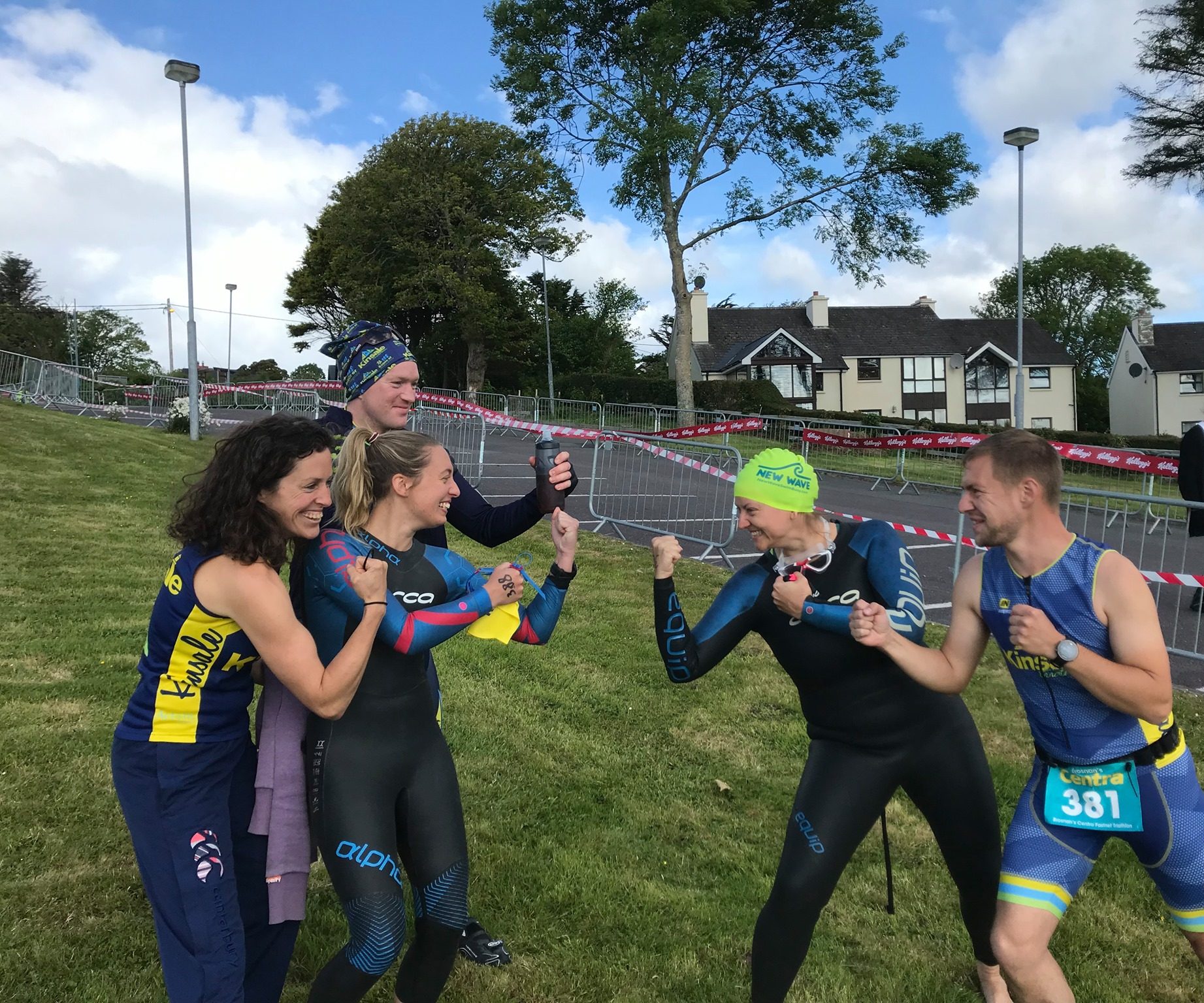 Fortune favours the prepared….
There are many resources available to members. We have a lot of very experienced leaders and senior members who are more than willing to share their time and expertise. It doesn't matter whether you are looking to improve on your current level of fitness or starting from scratch, our training sessions are open to all. It also isn't necessary to compete in any events, maybe you are just interested in training. We can't guarantee you won't get talked into anything though!
As triathlon is mainly a summer sport, the bulk of outdoor training gets going in Spring. During the cold winter months the sea is substituted by pool sessions, bike rides in cold weather are replaced by turbos and zwift leagues, and the runners…. well maybe they like the hardship! Strength and conditioning classes are also available to fully prepare for triathlon season.
Once you become a member, you can join any or all of the WhatsApp groups for each discipline to keep up to date with the current training schedule. This also allows members of similar levels of fitness to keep in touch and arrange to meet up for cycles, swims & runs. Having a training buddy often makes it easier to get out & get going!
Check out the Triathlon Ireland website for handy tips and training programs.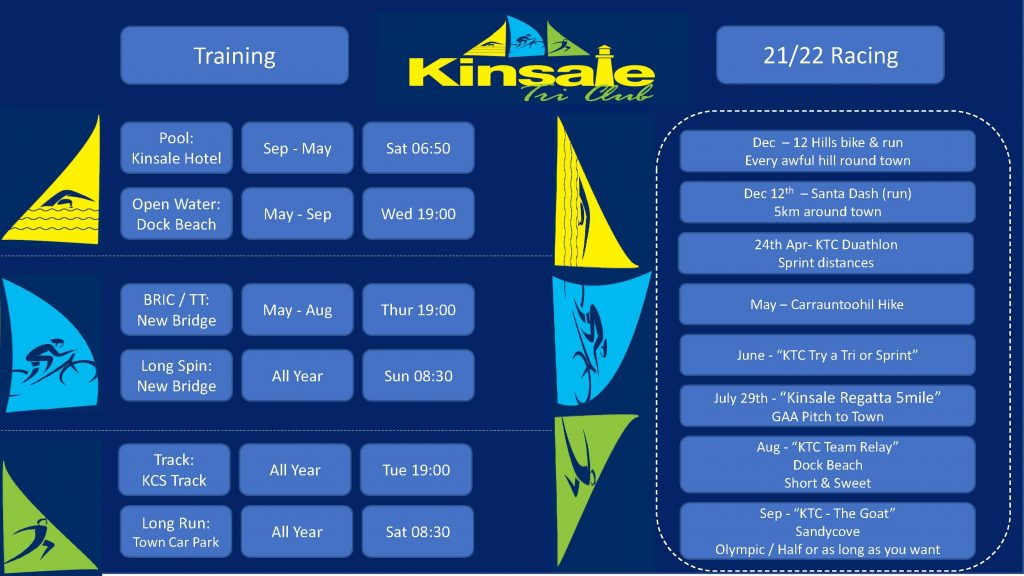 Training schedules are subject to current Government Health Guidelines, updates will be posted on members WhatsApp group or on Facebook and Instagram.