Prospective members can try out up to three club training sessions free of charge before joining. You'll need to join Triathlon Ireland in order to join KTC. There are several types of membership available, depending on whether you intend to take part in events or just train with the club. Simply visit the Triathlon Ireland website, register with your name, email address and DOB. Once registered you can log in, fill in your personal details, pick the type of membership you would like and select Kinsale TC as your club of choice. Apart from the benefits of joining your local club, Triathlon Ireland Membership with club affiliation is also cheaper. Club membership costs €30.00 and the discounted Triathlon Ireland Rates are as follows:
Full Membership €65.00
Under 23 Membership (18-23yrs) €40.00
Club Training Membership €22.00
Swim Plus Membership (which gives access to certain Swim Ireland events without having to become a member of Swim Ireland) €80.00
Under 23 Swim Plus Membership €45.00
Benefits of joining up include:
Insurance Cover – Third party and personal accident cover while racing in a sanctioned event, training with an affiliated club or training on your own.
Annual Membership – In order to take part in a Triathlon Ireland sanctioned event, you must purchase a one day membership in addition to the entry fee which can cost up to €25.00 per event. Full membership covers entry to unlimited events and avoids the need to purchase a one day membership each time. If you think you may enter one or more races in the course of the year it is worth taking out a full membership.
Race Series Eligibility – Compete in any of the Triathlon Ireland Race Series.
ITU/ETU Age Group Representation – Race in the green of Ireland as an Age Group athlete.
€20 Voucher for Cycle Superstore (Full & U23 Membership Only) *Subject to €50 minimum spend in store & online*
15% discount voucher from Just Eat (Full & U23 Membership Only)
Membership Discounts – Generous discounts available on a variety of products and services.
Step by step guide to signing up:
STEP 1: On the Triathlon Ireland homepage, click 'Members Login' on the top right-hand corner. All memberships are purchased through this website.

STEP 2: Please follow option A or B depending on your status:
A. Select 'Register Here' if you are a first-time joiner and go straight to STEP 3.
B. If you have an existing membership with Triathlon Ireland, please enter your registered email address to proceed. Skip to STEP 5 to renew and affiliate membership with Kinsale Triathlon Club.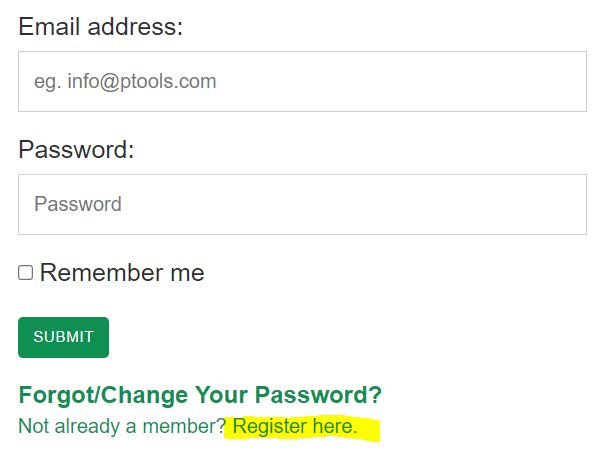 STEP 3: This is for new members only
Extensive list of available memberships shown in picture below. Most common memberships are as follows:
A. Full Membership (65 euro) – Full membership allows you to participate in all club training events and Triathlon race events.

B. Club Training Membership (22 euro) – Club training membership allows you to participate in club training events only – Participation in an official Triathlon race will require you purchase a 'one day race licence' at the time of signing up to the event.


Please do not select site user/supporter membership options as they do not cover individuals for club training events.
Click Start Registration at the bottom of the page.

STEP 4: Complete the below fields with your own details and click 'Create Free Account'
Once created, please click the 'Log in' button here. It may redirect you back to the homepage where you click the 'members login' button on the top right-hand corner

STEP 5: Your account profile is visible upon login. This is where you can view/ update all your personal information.
New Members: Please complete your personal information here before proceeding. Your membership number is located under your name (circled in red below).
Please click 'Membership' in the left-hand tab (circled in yellow) for the drop-down options. For new joiners it will appear as 'Activate Membership'. For existing members, it will appear as 'Renew/Reactivate Membership'.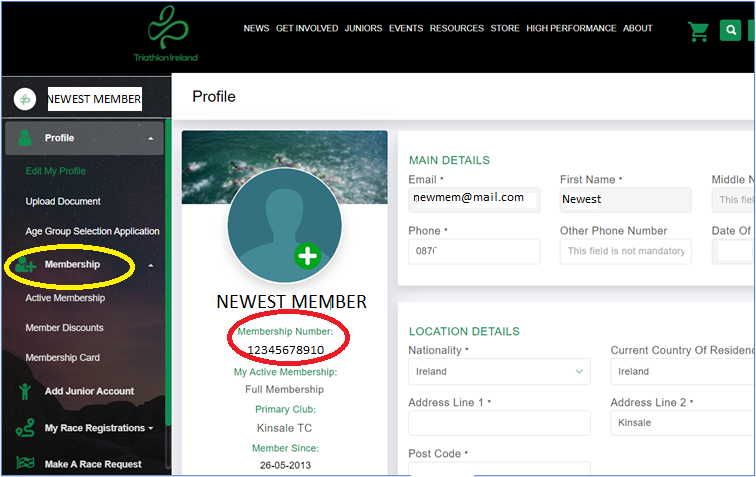 STEP 6: The list of memberships will appear on the right-hand side under the following. Select your desired option.
Example: Full Membership – Click 'Become a club member' once option is selected.
This box will appear in the middle of the screen where you can find our club by selecting 'Cork' in the county box and 'Kinsale TC' in the club box.
The next box is club membership, and this is how your subscription is paid to us. *Early bird offers are available at the beginning of the year.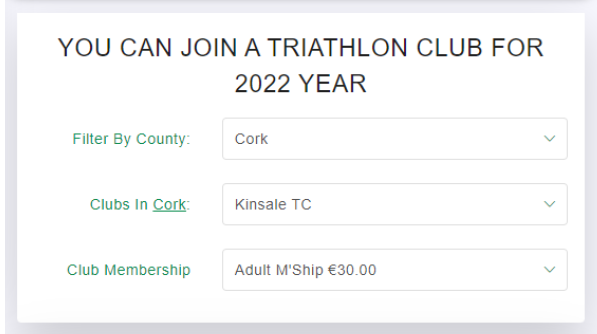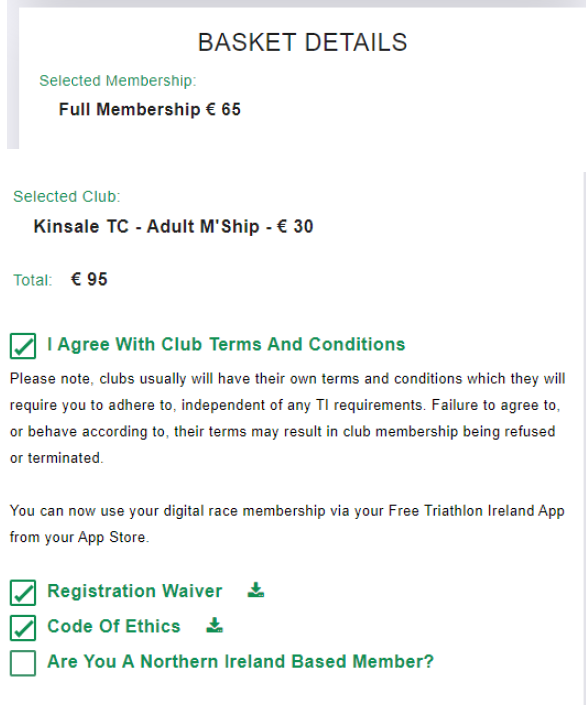 The total cost is then added at the bottom of the screen. Click confirm and pay to finalise the order and your membership is complete.
You will later receive an email from our Club Secretary with an invitation link to join the main club Whatsapp groups:
"Club Members", "Bike group", "Run Group" and "Swim Group". Welcome to KTC!