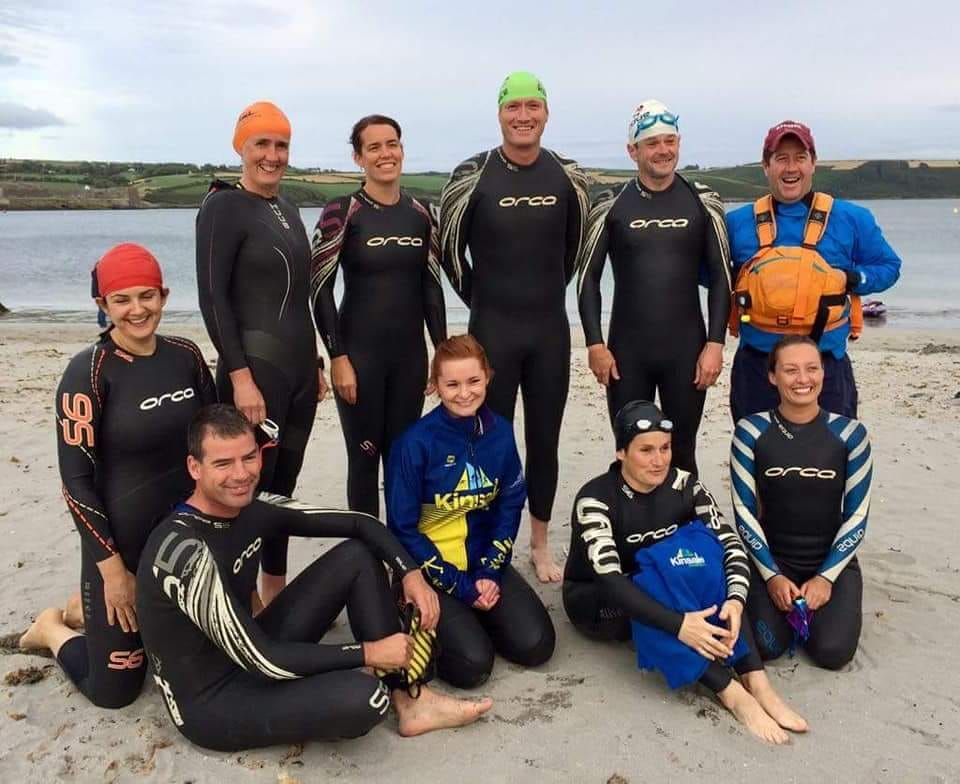 Pool Sessions
Club pool sessions take place in the 20m pool at The Kinsale Hotel from Sept/Oct through to the end of April, on Saturday mornings from 6:50am to 7:50am (subject to pool being open). The sessions are suitable for all abilities but you must be able to swim at least 40m front crawl, non stop. We have 3 lanes to cater for all levels. Typically sessions consist of a warm-up, swim drills (arm drills, breathing, body position & kick drills), a main set (which will focus on incorporating the drills we have just worked on) and a cool down. As the season progresses, we will up the distances and bring in some speed work.
There is no obligation to complete the full session – there is no problem with sitting out a set if necessary. Also not obligatory but highly recommended is the post swim breakfast at the local café. All done before everyone else is out of bed on a Saturday morning!
Open Water Sessions
Sea swim sessions run on Wednesday evenings starting in May (sea temp and conditions dependent). We aim to have two groups tailoring to different abilities/levels of confidence. The focus is on techniques such as sighting and breathing. We also try to move swim locations some weeks to take advantage of our fabulous locality.
This summer we will be asking swimmers to pick a personal challenge – however big or small and will try to help everyone achieve this goal. Each swim session has volunteers covering land and sea so safety is always a priority. We want every swimmer to feel confident and competent in the water. We hope to see you in the water soon!
Training schedules are subject to current Government Health Guidelines, updates will be posted on members WhatsApp group or on Facebook and Instagram.